Prospective Theatremacher Event


PAST EVENT


Monday, November 6th, 8pm ET/ 5pm via zoom

Interested in learning more about the Theatremacher Program? Join AJT Theatremacher Program Director Illana Stein and AJT Executive Director Willow Jade Norton as we answer all of your questions and hear from current and past Theatremachers about their experience in the program.





AJT's First Ever Fundraiser, Telethon-Style, on Zoom
PAST EVENT, but AJT is still accepting donations here.
Remote Event, Telethon-Style
SUNDAY, November 5th
1pm-4:30pm ET/ 10am-1:30pm PT
TUNE IN FOR:
Theodore Bikel Award for Excellence in Theatre and Performance to: Joey and Faith Soloway of Transparent the television series and Transparent: The Musical. Award presented by Aimee Ginsburg Bikel and David Chack at the Annoyance Theatre in Chicago! Plus Performances, Community Conversations & More!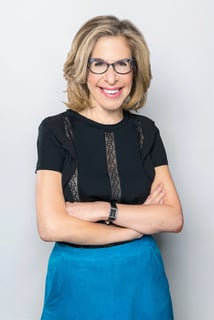 AJT In Conversation With Jackie Hoffman
SAVE THE DATE!
Sunday, November 12th, 3-4:30 PM EST/ 12-1:30 PM PST
Join AJT in conversation with Jackie Hoffman. Hear from Jackie Hoffman about her illustrious career in the theater, from playing Yente in Yiddish Fiddler to her one-woman show! There will be time to ask questions at the end. This conversation will be moderated by AJT Theatremacher Program Director Illana Stein.
Non-Members: Please remit the payment of $18 for the event using the payment link on the right and notate in the description that is for the Hoffman Talk. After you have done so, please email Admin@alljewishtheatre.org to confirm that it was received.
Please note that AJT's Paypal Account Name is "Association for Jewish Theatre"
Theatremachers Program
A Fellowship for Young Theatremakers ages 18-36 involving skill-building workshops with industry professionals, hands-on development labs where artists workshop their work, and a showcase to premier and celebrate their work.
AJT Regranting Program
AJT will provide support for new and innovative Jewish theatre by offering grants to theatre-makers/theatres to support new work in the field that has potential to reach audiences at either established Jewish theatres or theatres committed to shepherding their work.
AJT Member Theatre Apprentice Program
Through a generous grant from Canvas, AJT is able to offset the honorarium fee for apprentices to work at Member Theatres. We have a pool of qualified applicants waiting and ready - our AJT Theatremachers!
Ambassadors
AJT is starting a new regional ambassador program to better support our members. Learn who your Ambassador is, and connect with AJT artists and theaters near you!
On The Bimah
On The Bimah (formerly known as Theatre Schmooze) is a monthly podcast where we chat with Jewish theatre makers from around the world about their art, Judaism, and vision for theater's future.
Monthly Plays & Playmakers Group Gatherings
Led by a special guest each month, theatre artists can meet and network. RSVP for our next upcoming meeting below.
Opportunities
Members have access to our opportunity listing. Those seeking theatre professionals can post their job opportunities, and our members can apply for those opportunities.
Enjoy all of AJT's programs by becoming a member today