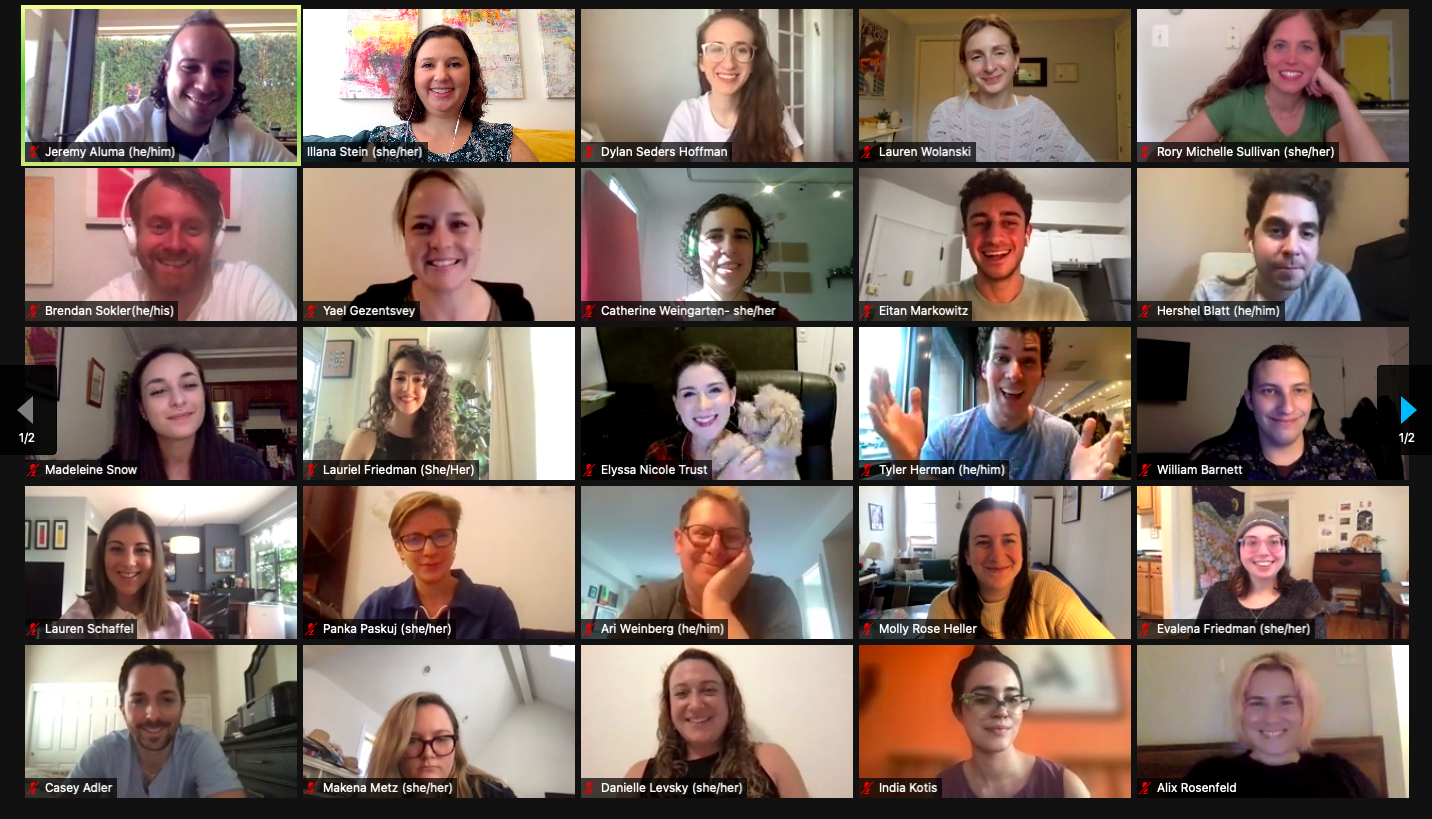 2021 Theatremacher Cohort
VISION
Connecting Jewish Theatre To the World
ALLIANCE FOR JEWISH THEATRE is 501(c)3 non-profit organization made up of theatre-artists, theatres, and other people connected to theatre to promote the creation, presentation, and preservation of both traditional and non-traditional theatrical endeavors by, for, and about the Jewish experience.
OUR VALUES
Honor & Preserve
Being a catalyst for the development of theatre with a Jewish sensibility
Building bridges between theatre-artists, theatres, and the communities they serve
Empowering, educating, and inspiring theatre-artists to tell Jewish stories
Expanding the reach of theatre that explores Jewish identity in a multi-cultural world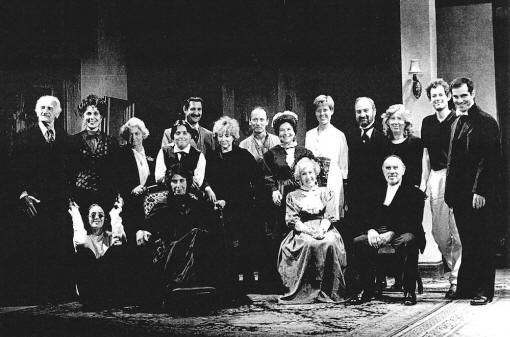 National Yiddish Theatre Folksbiene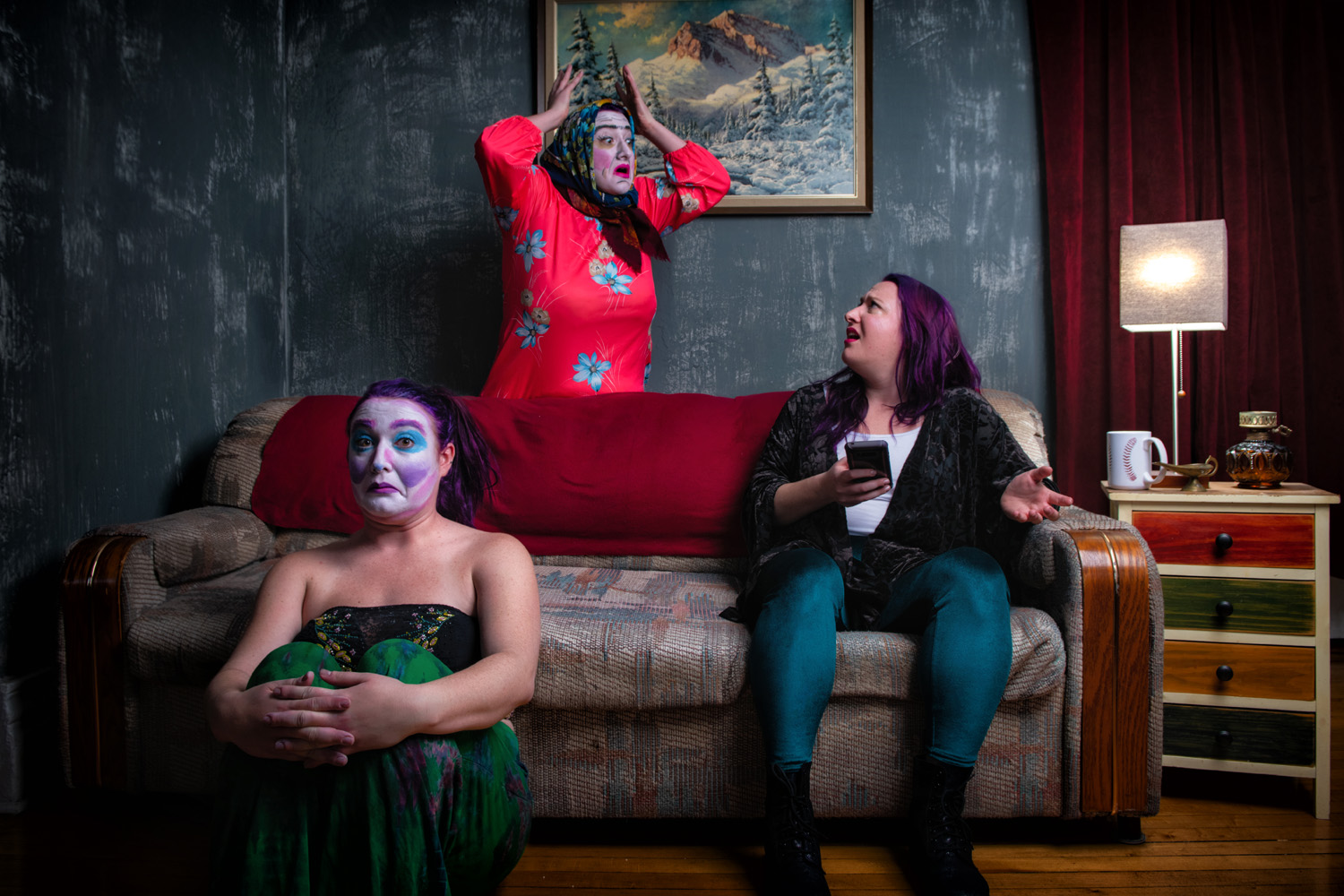 TJH 7404 Created and performed by Danielle Levsky
MISSION & CRITICAL ACTION STATEMENTS
Develop, Innovate, and Promote
ALLIANCE FOR JEWISH THEATRE'S mission is to develop, innovate, promote, and preserve theatre with a Jewish sensibility. As the leading organization for Jewish theatre worldwide, AJT:
Advocates for Jewish theatre and theatre-artists doing Jewish content
Provides an active online presence year-round to promote Jewish theatre
Hosts annual conferences in cities throughout the United States and the world
Provides education and networking to develop works with Jewish content
Develops pathways, formal and informal, to cooperatively develop new projects
Seeks collaborations with other like-minded organizations that share our mission
Leah Hamos
(Theatre Agent, The Gersh Agency; New York, NY)
Yehudah Jai Husband
(Artistic Director, SH'MA Theatre Group, NAACP Award; Louisville, KY)
Rebecca Myers
Adam Immerwahr
(Artistic Director, Village Theatre; Issaquah and Everett, WA)
Kendell Pinkney
(Theatre Maker, Creative Producer, Founding Artistic Director of
The Workshop
)
Ronda Spinak
(Co-Founder, Artistic Director,
The Braid
; Los Angeles, CA)
Gwydion Suilebhan
(Writer, Project Director of the New Play Exchange, and Executive Director of PEN/Faulkner; Washington D.C.)
Ali Viterbi
(
Playwright; Providence, RI)
Toby Klein Greenwald (Artistic Director, Raise Your Spirits Theatre/Na'na Playback Dance Theater; Israel)
Ralph Meranto (Artistic Director, Center Stage Theatre; Rochester, NY) Rmeranto@jccrochester.org
Wendy Kout (Writer/Producer), Arts For Change,
Deborah Baer Mozes (Founder & Previous Artistic Director, Theatre Ariel; Philadelphia, PA) dbmozes@theatreariel.org
Debórah Eliezer (Social Activist, Artistic Director, foolsFURY Theater; San Francisco, CA)
Adam Immerwahr (Artistic Director, Village Theatre, Issaquah and Everett, WA)
Yehudah Jai Husband (Founder and Artistic Director, SH'MA Theatre Group, Louisville, KY)
Kendell Pickney (Founding Executive Artistic Director, The Workshop NYC
Theodore Bikel (z''l)
(Actor, Musician, Union Leader, Civil Rights Activist)

Tovah Feldshuh
Mira Hirsch
(Theatre Director, Educator; Atlanta, GA)
Adam Kantor
(Actor; NYC)
Ellen Schiff
(Scholar and Professor Emerita; New York)
Robert Skloot
(Scholar and Professor Emeritus; Madison, WI)
The Association for Jewish Theatre was formed in 1979, with the National Foundation for Jewish Culture, its Executive Director, Richard Siegel and Susan Merson as consultant, This led to much outreach and invitations were sent to Jewish theatres and performers who were brought under the fold of this new and exciting umbrella for Jewish creativity.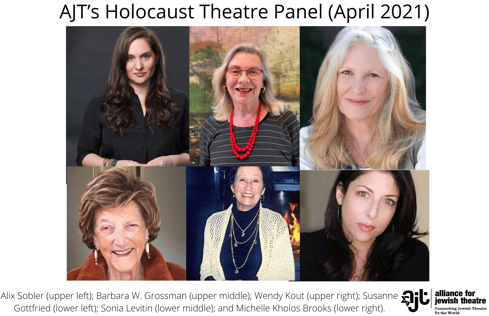 Annual conferences and occasional Jewish theatre festivals were started in 1980 at Marymount College in Manhattan. Inspired by ethnic theatres around the country the Jewish Theatre Association (the original name) helped to start theatres around North America doing Jewish content work either at JCCs or independently. The JTA also helped organize the first International Jewish Theatre Festival in Tel Aviv in 1982. Other theatre artists such as Janet Arnold (Arizona Jewish Theatre), Herb Katz (Center Stage), Evelyn Orbach (Jewish Ensemble Theatre, Detroit), Corey Fisher, Albert and Naomi Newman (A Traveling Jewish Theatre, San Francisco) and Bryna Wasserman (Sadye Bronfman Centre Yiddish Theatre, Montreal), among others became prominent in JTA. The name was then changed to the Council of Jewish Theatres. At the same time, playwrights were invited to join as well as theatre critics/scholars.
Annual conferences started to be held around the country, engaging Jewish theatre artists from all over the continent as well as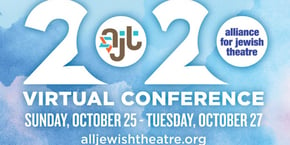 internationally. With its new name — The Association for Jewish Theatre (as an offshoot of the Association for JCC's), AJT reached out to even more theatres abroad and had its first conference in Vienna. This brought the formidable and iconic performer Theodore Bikel (the original Cpt. von Trapp in the "Sound of Music" and with many other leading credits in theatre, film, television, and music), on his first trip back to Vienna, from where he and his family had fled before the Holocaust. Theo later joined the AJT Board.
Over the years other great theatre artists and leaders in the theatre world have visited and attended AJT conferences such as Wendy Wasserstein, Itamar Mozes, Israel Horovitz, Motti Lerner, Ellen Schiff, Michael Posnick, Julius Novick, Donald Margulies, Carl Reiner, Emily Mann, Richard Montoya, Gordon Davidson, Tovah Feldshuh, Adam Kantor and more. The conferences are now an annual destination for artistic creative renewal and networking in Jewish culture.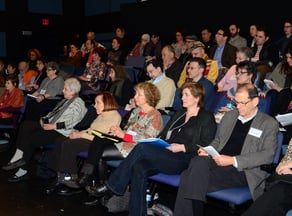 Since 2011, AJT has been a 501(C)3 non-profit under the leadership of its president David Y. Chack (now Executive Director), and throughout its over 30 years of existence it has kept Jewish theatre alive through: an ongoing and international connection to individual Jewish theatre-makers; its commitment to diverse work – well-made plays, performance art, solo works – inspired by Jewish themes, ideas, history, and culture; its annual conferences bringing together theatre people committed to Jewish theatre from all over the world; being a catalyst for new and meaningful ideas for Jewish theatre and culture; and being an umbrella organization for Jewish theatre performed in both Jewish and other venues.
With over 225 individuals and theatres in the world (from the U.S. to Buenos Aires to Israel to London to Vienna to Romania to Russia) are part of the AJT community. Hannah Hessel, Jewish theatre maker from Washington, D.C. writes it beautifully in a 2012 issue of the online theatre journal HowlRound: "I find my Jewish identity in how I work. My dramaturgical skills come from a Jewish root. The exegesis of a script and the way I question every moment, my interest in the underdog and ethical storytelling, these are Jewish qualities transferred to my theatrical life … The facts of my life are inseparable from my religious and cultural background. But do I make Jewish theater? This is the question that seemed to boil underneath the 2012 AJT conference. One question and answer session exploded when someone asked the question 'What is Jewish theater?' Yet, I am not making work for a particularly Jewish theater or audience."
In the final panel discussion, legendary comedic writer Carl Reiner said, in a serious tone, "Jewish theater is when they speak Yiddish."

Intelligent producers, like Ari Roth at Theater J, have shown that instead of remounting the past, success in a Jewish theater comes when you focus on quality productions that reflect the current moment. Jewish artists do not need to write in Yiddish or tell biblical stories; they just need to tell their story. For her, being part of AJT provides the spiritual sustenance and community she needs and she in turn provides inspiration to others.
Now with a new brand as the Alliance for Jewish Theatre, young theatre makers are celebrated through its AJT Theatremachers Fellows given a grant that is partially contributed to by the Covenant Foundation. This program brings new and emerging Jewish theatre artists to our conferences. They are supported, mentored and made part of AJT's wonderful and supportive community.


Theo Bikel put it best on describing Jewish theatre "as the vessel for putting our meanings" and AJT has been an anchor that provides stability as an organization, ongoing networking, vitality and passion. Consequently new works are created, individual lives are deepened and affected in their Jewishness, and connections are made for new audiences through our theatres and performers that see over one million people a year in total. AJT is the embodiment of the value of L'Dor V'Dor – from generation to future generations.
Join Now
It's a great new day at AJT, and a great time to renew or join in 2023!
Read the latest AJT newsletter!